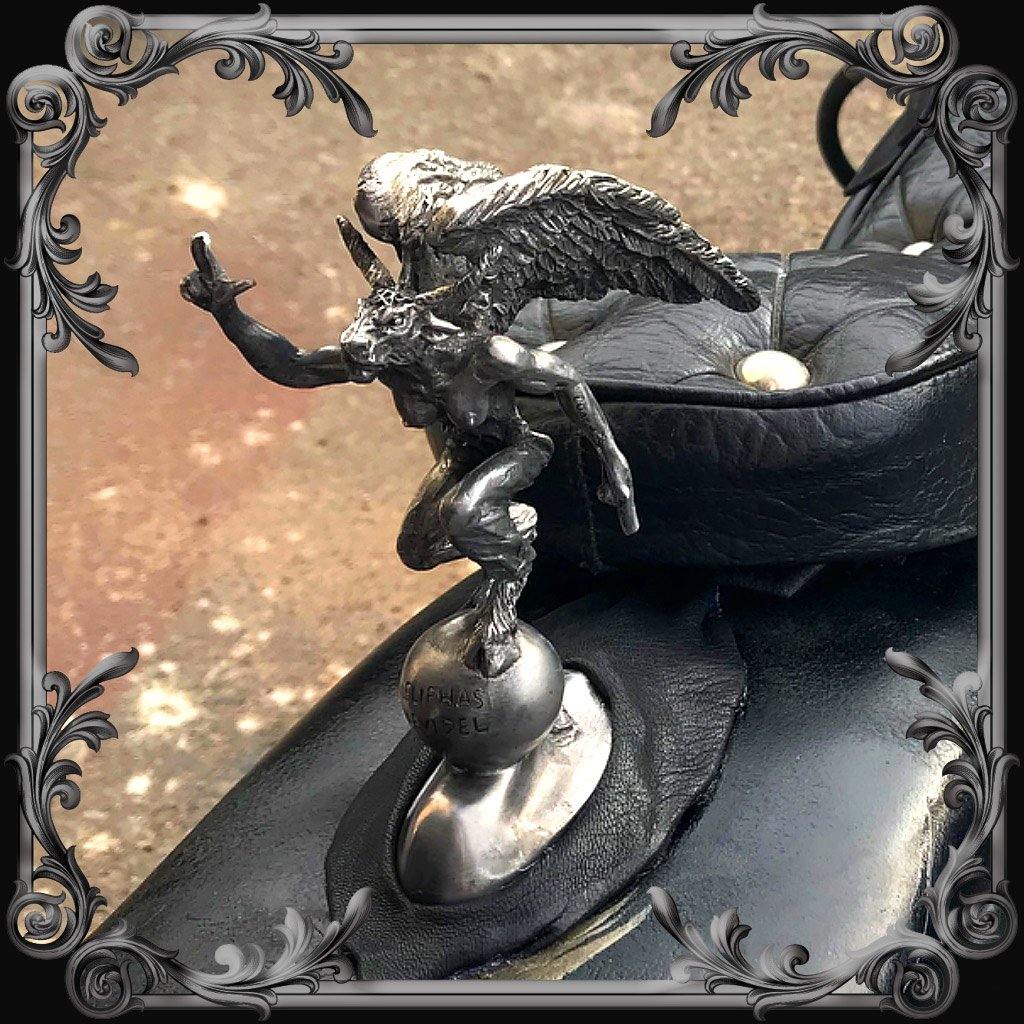 Baphomet Hood Ornament - Polished Pewter - MADE TO ORDER!
---
This stunning Baphomet Hood Ornament measures approximately 5.25 inches tall by 5.25 inches across (from fingers to end of wing).

With the classic decor and design lines of the finest coach-builders in mind, we are proud to reintroduce the Baphomet Bonnet Ornament. Paying homage to all the great car mascot and hood ornament designers and sculptors like Renevey, Sykes, Paillet, and Lejune, we decided to use the formula of Baphomet and combine it with the idea of a car mascot. All hand-made in Los Angeles, it continues the skilled craftsmanship found in the luxury brands of the 20's and early 30's. Each piece is hand finished and polished. Please make sure to check with your local laws for compliance in regard to mounting hood ornaments.
---
Share this Product
---
More from this collection